BTW there are many, many ways to HW things for your car. This is MY way. It works for me, it's safe. blah blah blah. If you have other suggestions please share.
The cig lighter is not working for you, I know that for a fact. Hardwire it. It's a NO-BRAINER. I have hardwired radar, cell phone chargers, garmin gps units, you name it. I've only lost 1 vehicle to fire from my installation tactics. J/K. It's easy and safe. DIY!!!
Since this pic was taken, I have relocated the plug to above the center of the dash and not the far left corner. You will get better rear coverage if your unit is centered.
Open the fuse box located on the left of the dash board, it's panel is available only when you open the d side door. look for one of the two or three open fuse locations that have a metal fitting inside. cut the end off of your radar detector plug (removing the cig. lighter piece). leave enough room in case you later on wish to add the cig lighter.
wire the positive into another wire that has an integrated fuse.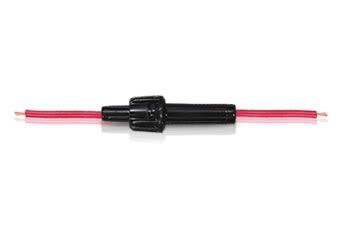 or if you like a blade fuse use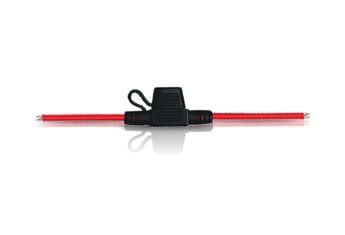 splice the positive side to this new wire, then plug it into the fuse box using a simple insert connector that I call a fuse tap.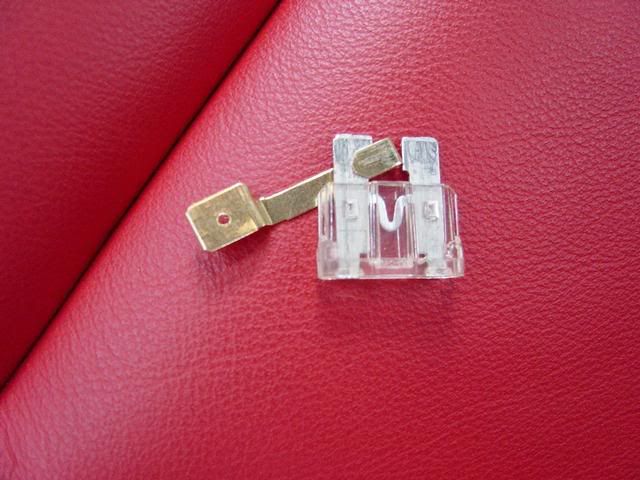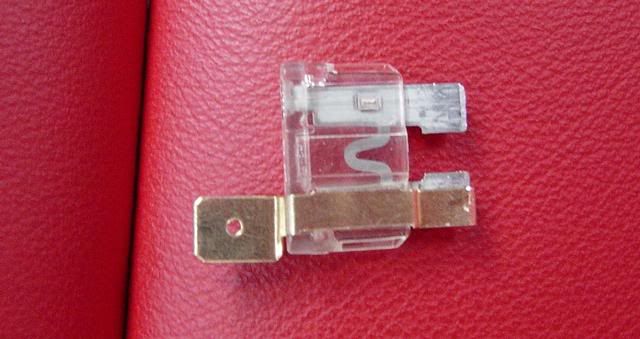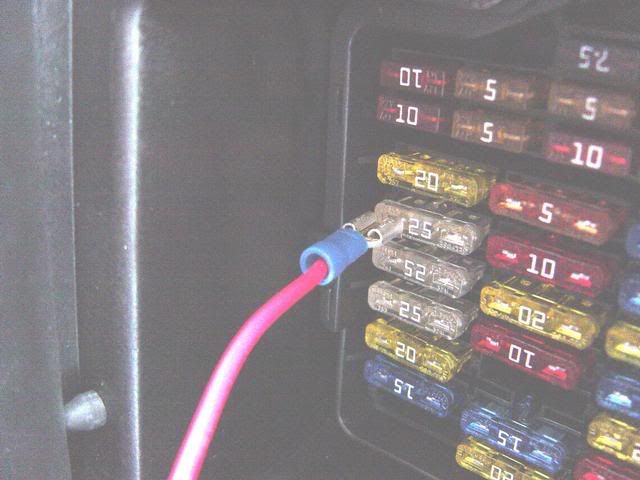 You can plug into an open spot in your fuse box, or tap into an existing fuse (connect to something not essential to your car's safety or performance).. regardless, use the inline fuse wire. This will blow first if you have an issue with your radar.
the ground wire is easy. there is a screw to the right of the fuse box, use a connector again and use this for your ground. it will look similiar to this...
once you close the fuse box door, nothing will be visible, it will appear very clean.
run the power wire out of the fuse box, up and to the left, sneak it behind the pillar and squeeze it out to the windshield area. You don't have to remove the pillar. I lined a very thin tool with electrical tape and used it to push the power wire down and under the pillar and then around the outer border of the dash. just use a flat head or something thin, but strong. I lined it with tape to make it smooth so it wouldn't tear anything.
oh and yes, it will work without the inline fuse, but it's risky.
credits: AUDIWORLD PICTURE POSTER

Looking to trade 2 front PREMIUM A3 (lt.silver) seats + CASH...
For 2 front SPORT seats, MidAtlantic area.

It's not what you know...
It is how you communicate that knowledge to others.
Revo Stage2 programming.
EIP CAI + Air-flow fog grill.
Milltek turbo-back plumbing c/o: Stratmosphere.
BBS CK 18x8 et44 c/o: TireRack.
Michelin PS2 225/45f & 235/45r.
HPA Coilovers.
H&R rsb kit + "C" Diverter valve c/o: ECS Tuning.
Votex Body kit c/o: DonRosenImports.
AWE boost gauge.
33% SolarGuard.
Alpine, Focal, JL, Sirius.
GLI pedal kit + TT (mk2) dead pedal.
Euro-switch + Euro-Tails c/o: VagParts.com.
Escort x50 (hw).
*** for more info, click the A3 pic.