Item # 8P0 862 534C 5PR
Not available thru U.S. dealers. Europe brokers only.

To remove the card tray you'll need a tiny screwdriver (eye glass repair kit).

REMOVING THE TRAY:

The right side is easy. You press down on the tab with a flat head and it will release. Once you start to pull on the tray you will see and feel that the right side is released.

The left side is stubborn. You need an eye-glass-repair kit flat head screwdriver for this side. I was trying to remove the left side with the regular flat head that removed the right side, and it did not work.

Once you get the second tab figured out, you're done. Push down on these two tabs. Then pull the tray out.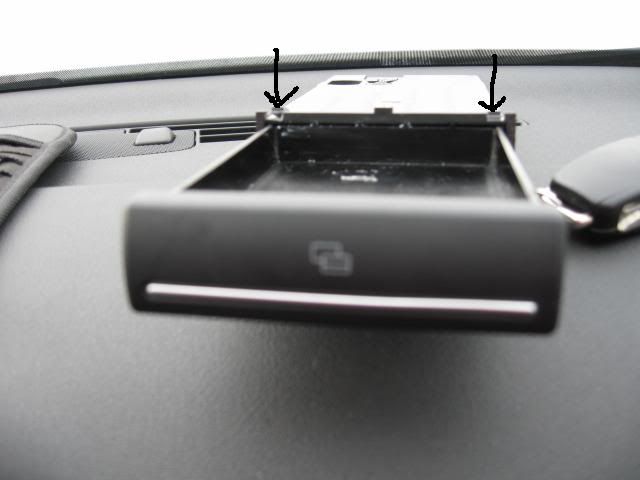 You can see what you're dealing with in this picture: (tabs)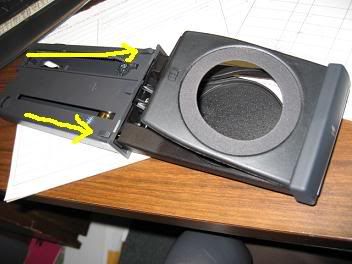 The unit that I bought, has a power hookupin the rear. I guess it's for the LED? Or maybe it's to heat/cool!!!!
This power hookup is not on the card tray. So surely this item cost me a bit more that it should have. I don't see an unused harness back there in my U.S. car. I will do some more exploring when it's at home in the garage. Maybe, there is another U.S. item number, but I doubt it!
Now this is not a save-your-life cupholder... However, I think this would help a few people out as either a cell phone holder, or an IPOD holder? As you can see, it's expandable for different size cups...
It should run between $30-35 American.
According to MikeSS (thanks)... If you have the Symphony II or a Nav+, the cupholder won't fit because there's not enough room behind it below the double-DIN cage.
Finished look is idential to the card tray but of course you now have a cup holder icon.
If you're interested in modifying your card tray to hold a V1 radar display here are the dimensions.
Width:
Length is just over 4 1/14":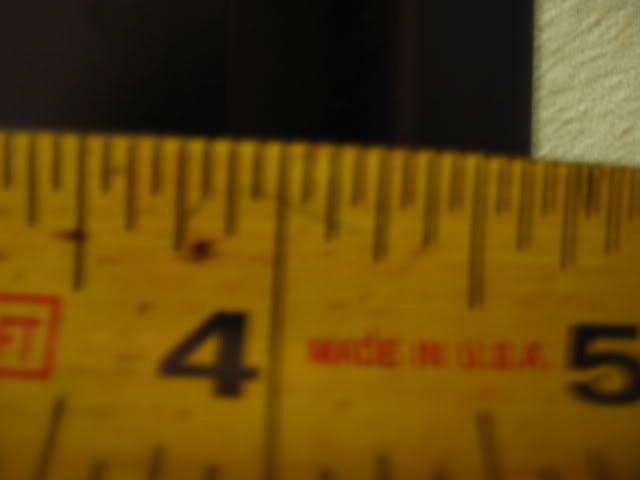 edit: (have since added the following b/c many are having issues with the left side tab...
4 for 4 having problems with the left side tab. I really don't know what to say. If you look at this pic, it appears the left side tabs may all be defective. It sits up way too high. Maybe you need to get up higher with something like a hook, that is arched and can get up and in, and then down.
left side, sits up too high (defective), making it difficult to release:
right side sits like it should and is easier: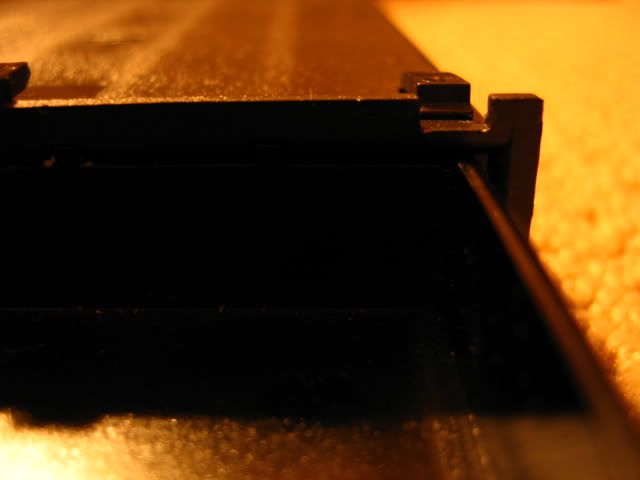 I don't think U.S. cars are ready with a plug for the cup holder LED harness. Therefore, I had to wire the light which illuminates the cup holder symbol myself.