Since my driver side armrest broke and the dealer wanted hundreds of dollars for a new one I decided to upgrade to captains chairs style armrest. I never liked the center tree style armrest position on the A8 and I always preferred captain chair style armrests. My all-time favorite car the BMW 735i had this style armrest and I loved it. I was able to do this using just $25.00 in parts and I was able to use my old broken armrests in the process.

You will use the passenger arm rest for the driver seat and the drivers arm rest for the passenger seat.

The armrest remains functional and adjustable.

Parts Required (available at Home Depot/Lowes)
(2) 22mm 1/2 drive sockets, chrome finish


(2) 4 inch long 5/16 bolts, and lock nuts


(2) 1 inch long 1/4 bolts and lock nuts


(1) piece of 1/4 square steal stock, comes in 3 ft length, you only use about 2 inches


(1) piece of 2 inch wide 3/16 flat steal stock, comes in 3 ft length, you only use about 8 inches


Various washers
Tools Required
Jig Saw with metal cutting blade


Arc Welder, borrow one or have a shop weld it for you


Various drill bits and wrenches


Sharp razor blade


Drill but Drill press is recommended


Small metal file


Clamp and vise


Procedure
Remove seat back by removing leather back insert and two Phillips screws at the bottom.

Cut 3/4 of an inch of the square stock.

Drill 1/2 inch hole in one end of the 5/16 metal stock t, square it off using the Jug saw and file so it will accept the square stock.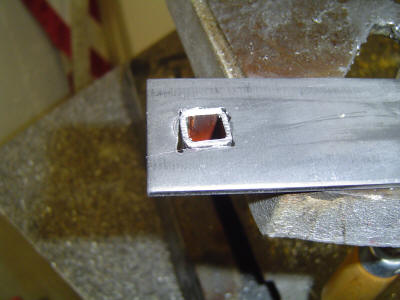 Weld the inset to the stock, grind and file smooth.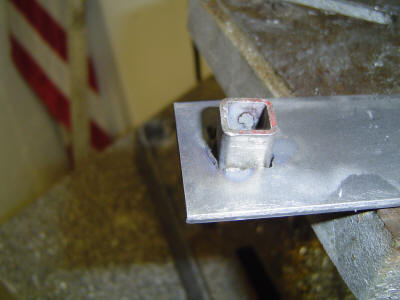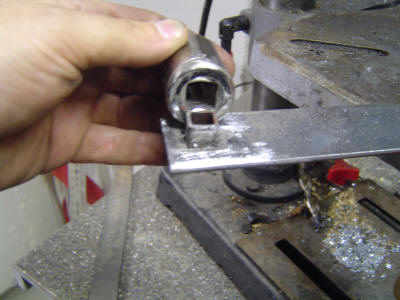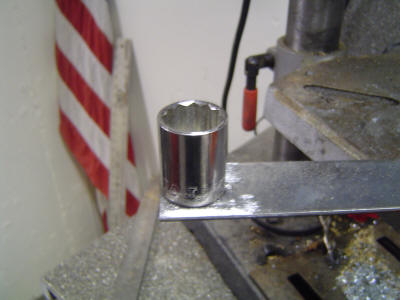 Using a grinder, grind off the chrome finish on the portion of the bottom of the socket that will be welded. Position, clamp and weld.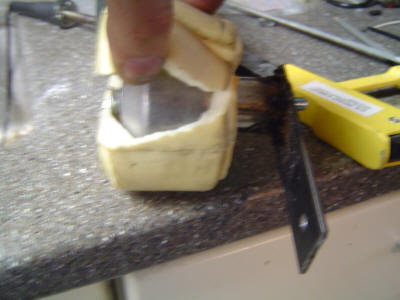 Remove zippered leather and dust cover, drill hole through armrest to accept 4 inch bolt. There is already a void that will accept a drill bit, you just need to drill through about 1/2 inch of aluminum so the bolt will pass through. The void is covered with a black plastic cap that easily prys off. Test fit with the bolt.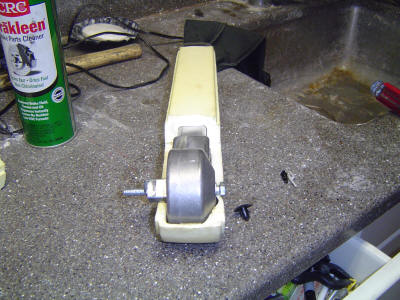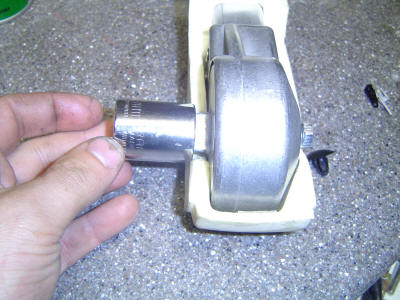 Un welded socket shown for illustration.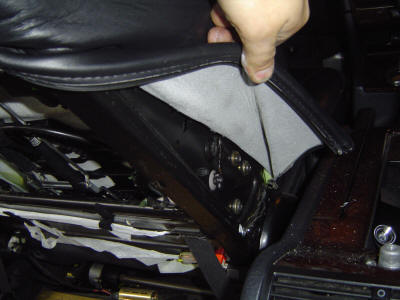 Lift up the leather flap and enlarge existing hole to accept 5/16 inch bolt that goes through arm rest into seat frame.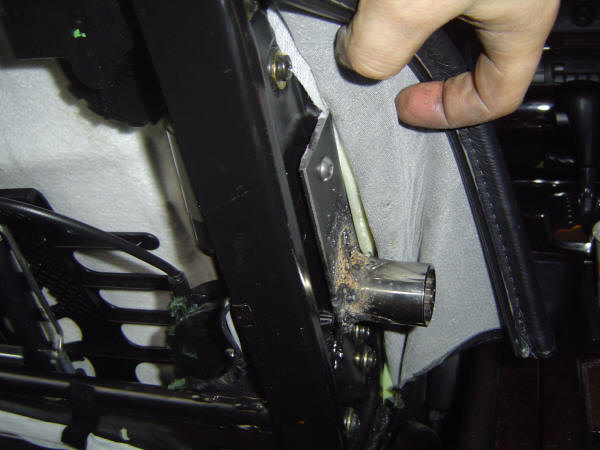 Test fit and drill hole for top 1/4 bolt which stabilized the arm and prevents spinning. Use various washers to ensure flush and steady fitment. Welded socket to arm is shown. I'm a messy welder.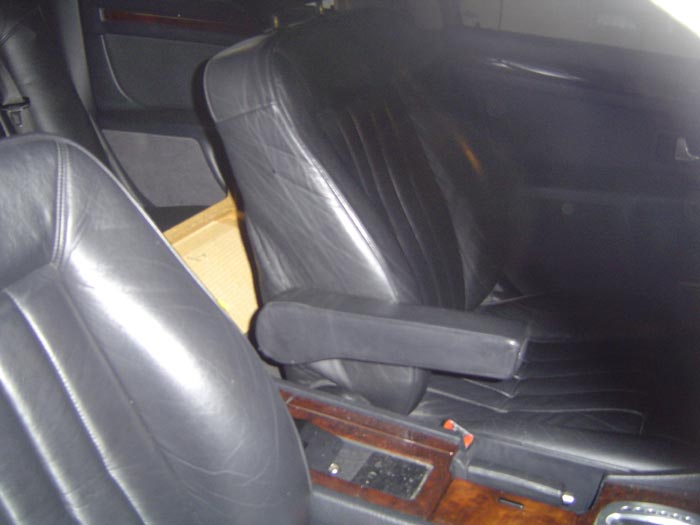 Armrest position is on the seat so it moves with you. It's positioned back enough so it doesn't get in the way and is full adjustable up and down.




Unfinished view from back. Cut small X in the leather and position socket through, DO not make the cut too big, start small, leather will stretch over the socket. Test fit, position as needed and re-assemble the seat.